Commercial CCTV Systems
Running a business in the UK means operating in a society where theft, vandalism and violence can unfortunately be an issue. Reducing the risk to your business by installing a quality CCTV system can minimize these effects by having a visual deterrent with the ability to monitor events.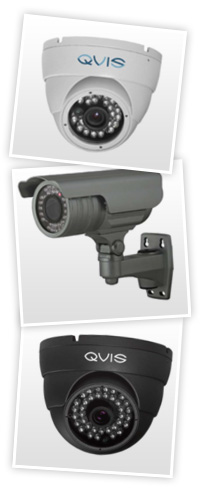 CCTV cameras are proven to curb against crime, vandalism, unwanted visitors and staff issues. Statistics point to major reductions in crime where cameras are installed and CCTV is seen by many as the best deterrent. See what some our customers say.
Properly installed and maintained, CCTV systems can reduce crime by up to 90%.
Remember, CCTV is not just to record criminal activity, it can also be used to record details of specific areas of your business for the monitoring and protection of staff & personnel.
CCTV uses go far beyond conventional, the situations where CCTV monitoring can be applied are numerous.
Deter Crime – Evidence shows that installing CCTV is a deterrent whilst enhancing security.
Facial Recognition – CCTV adjusted to record facial detail is invaluable for Police evidence.
Entrance & Exits – Record all visitors to and from each entrance point.
Staff Activities – Theft by staff is responsible for up to 60% of shrinkage from retail premises.
Cash Tills – This is one of the most vulnerable areas in retail the environment and can prevent potential loss
Workplace – Keep a close watch to ensure your employees are working to full capacity. Employees feel safer and more protected.
Remote access – Keep an eye on your premises or people anywhere*.
Typical applications:
Business premises · Domestic premises · Shops · Schools · Garden Centres · Football grounds · Vets · Cattery · Kennels · Clubs · Nightclubs · Antique centres ·Pubs · Farms and outbuildings · Equestrian centre · Etc.
*  subject to connection and type